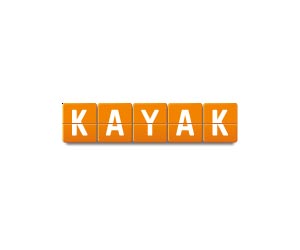 Case Study: FairSearch coalition
Formed by Expedia, Kayak, Sabre, Tripadvisor in 2010, and later joined by microsoft, oracle, and leading search providers in the U.K., France, Eastern Europe and South america.
Overview: Ben Hammer led the communications strategy, and later managed the FairSearch Coalition since its founding in 2010 through fall 2014. The coalition is a group of businesses and organizations united to promote economic growth, innovation and choice across the Internet ecosystem by fostering and defending competition in search, maps, mobile and advertising technology.
Role: Hammer led the day-to-day work of an extended team focused on educating consumers and policymakers about the vital role that flight search played in online travel. As the Justice Department reviewed, and later challenged Google's acquisition of ITA Software, Hammer briefed more than 100 reporters in major cities, the travel, business, technology and political press. Later, when the Federal Trade Commission and European Commission each opened multi-year investigation of Google's business practices, Hammer spoke on-air on TV and Radio, and gave on-the-record interviews in more than 15 states, England, France, Spain, Brussels, South America and India. On behalf of the coalition's members, Hammer managed the growth of the coalition to include 18 members between the U.S. and Europe, and led the process of finding, hiring and integrating an executive director for FairSearch Europe. Prior to her addition, Hammer regularly visited Brussels to liaise with a leading law firm and public affairs firm in Brussels, as well as a former president of the National Association of Attorneys General and a top former FTC official, both of whom were retained by the coalition as counsel. He also helped organize events around the premier anti-trust conferences in the D.C., New York and Brussels, moderating or speaking at several of the events.
Results:
The Justice Department filed a lawsuit to block Google's ITA Software, marking the first time the U.S. has filed suit in federal court asserting that Google has monopoly power
The Justice Department also imposed the first ongoing monitoring of Google's business for potential violations of antitrust law in the online travel space.
The Federal Trade Commission concluded a multi-year investigation of Google after the FTC staff recommended bringing an antitrust case against Google, according to excerpts of a staff report released in 2015.
The European Commission issued a preliminary conclusion that Google may have abused its dominance in Europe and violated competition laws.
FairSearch and its members were leading voices in the public outcry that resulted ultimately in the commissioner in charge of the EU investigation ultimately rejecting three settlement offers by Google.
Outreach contributed to multiple unsigned editorials, signed op-ed columns and other published articles in the Washington Post, Los Angeles Times, New York Times, San Jose Mercury News, Providence Journal, Cleveland Plain Dealer, Huffington Post, BGov, Bloomberg View and local and regional newspapers, magazines, blogs and other publications in more than a dozen states.